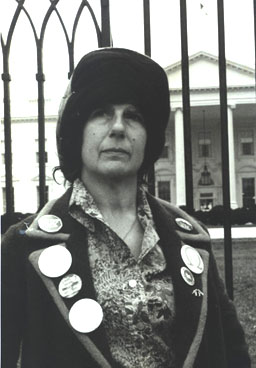 I was frustrated in New York because I couldn't get any help, so I decided to come to Washington, D.C.. I had been traveling every night on the I.O. from Pennsylvania station. I went to the Congress, and the Senate, everyday and no one would listen to me. I spoke with Mario Biaggi, who at that time was the congressman from New York, but he didn't help me. I started to look in newspapers in NY for jobs, someone suggested that I look at the "Irish Echo", which is a newspaper for the Irish people. And I found an advertisement in the there that a prominent family in Washington needed a lady to take care of their wardrobe. So, since I didn't have money and I wanted to come to Washington, I applied, and I got an interview with a woman in New York who was working for these people in Washington.
She arranged the trip to come to Washington, and I meet with these people, which I didn't know who they were. When I came to Washington, I went to 17th and K Street, and that was the Kennedy Foundation. I didn't know anything about that at all. When I went there for an interview, and I met Sergeant. Shriver, who was Eunice Kennedy Shriver's husband, and they gave me the job to take care of Mrs. Shriver's wardrobe.
I thought that these people would help me. I went to their homes in Rockville, and I explained to Mrs. Eunice Shriver my situation, and if she could help direct me to someone who could take care of my case. Her response was, I'm sorry, but I cannot afford to pay you a lawyer. I said that I am not coming here to ask that you pay for a lawyer, but rather that you recommend someone to help me with my case. But it was negative. So I did the job they gave me for $100 a week, and I used the money to make flyers and information, to come to the White House.
So, after being there for a while, it was very strange to me, because they had a cook, a young woman, by the name of Candy. She cooked for Mrs. Shriver. They placed me a cottage, outside the house which was used for guests. Otherwise called "Guest House", which is a cottage. And one night I was going to retire to make a cup of tea, and when I lit the stove, it burst into flames. I jumped back quickly, and the flames were singed the wall. Mr. Shriver was there when I walked in. Thank God, I wasn't hurt.
Finally I decided that I couldn't stay there anymore, because a woman who did the laundry, who was from South America, she was not very satisfied, because she wanted to retire and she was finished doing laundry. But the Shriver's wouldn't give her financial support. She wasn't very well treated by the Shrivers. One day she told me, "look, go upstairs in the bedroom and look on Mrs. Shriver's night table. Mrs. Shriver has a letter. They are going to do something to you." So, I went upstairs, and I picked up the letter, and I ran in the street to make a copy. There was no place to make a copy. So I ran into an office and I ask to make a copy and then I put back the letter. I kept the copy in a safe in a bank that I had in Washington. So I looked at the letter, and that lady said, "look, this weekend, they plan to do something to you. I'm going to be here and I'm going to bring my grandson and stay here." And she did. But then I was not very comfortable and left the house, and I rented a room not far from the White House.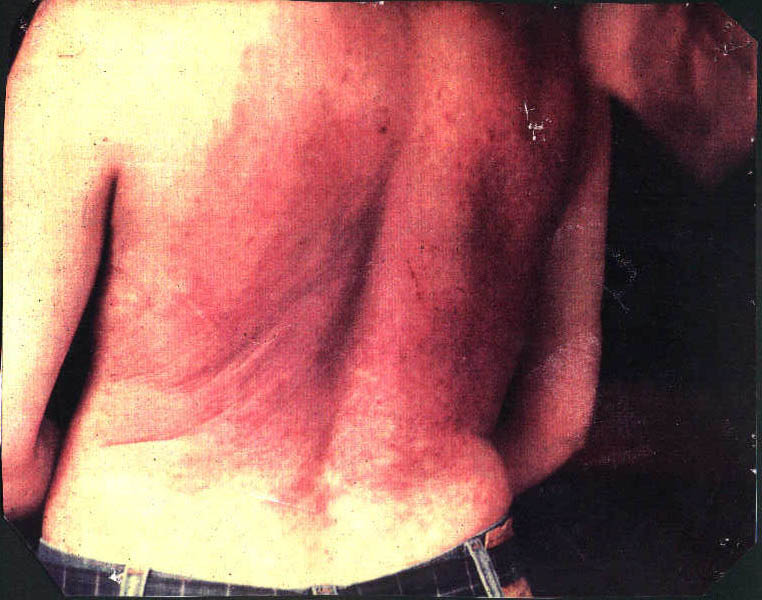 I was looking for another job, and someone recommended me to a family in Linnean Terrace in Washington - the house of Ellen Kraus, and she offered me a job to take care of her son, a baby, for a couple hours a day for one to two dollars a day. I needed the money so I took the job. I was taking care of the baby, and one morning, I woke up and found my body covered with burns. I went to get help from some local people who took pictures of my burns, and helped me. I took the photos to protest in front of the White House.
I sat in front of the White House with all my burns. I met Thomas there and they had the Veterans in the front of the White House - on the grass in a tent. And I couldn't walk. My feet were awfully beat and red, and hurting and my back. So I was in front of the gates with my burns, and I met Thomas there, we were arrested, and when we got out and became a team. That's how I began.