( to Hiroshima-Nagasaki Peace Committee Homepage)
(link to Youth Essay Contest)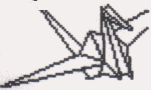 Josephine Butler Nuclear-Free Future
Award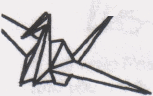 Friday, June 27th, 7:OOPM, Josephine Butler Parks Center, 2437 15th St. NW
2003 Butler Award Laureate, Hilda Howland Mason
• Performance- Luci Murphy & Richard Miller
• Tribute to Josephine Butler-TBA
• Introduction Of Hilda Howland Mason by Hon. Eleanor Holmes Norton
• Presentation of Award- Michele Tingling-Clemmons
• Performance- Luci Murphy & Richard Miller
• Refreshments
• Suggested Donation $10- Sliding Scale
Josephine Butler, co-founder of the the Hiroshima/Nagasaki Peace Committee of the National Capital area, dedicated her entire being to the struggle for Peace, Justice and Nuclear Abolition. Her example was an inspiration to thousands here in the national capital area, nationally, and world-wide, and her memory lives on in the work of her many protégés.
A member of Women Strike for Peace and Gray Panthers, Jo was a founding member of the DC Statehood Party
and a lifelong advocate of Statehood for DC. She was also a member of the US Peace Committee and the US/Soviet
Friendship Committee. She was the founder of the Paul Robeson Society, and each summer organized an
opportunity for DC schoolchildren to attend Camp Artek in the Soviet Union. Her emphasis was always upon the
children and our responsibility toward them.
Toward the end of her life, Jo became involved in the well-being of the city parks, especially Meridian Hill/Malcolm X park. She founded Friends of Meridian Hill and, with the help of activists like Tim Cooper and Steve Coleman, created the shining gem we see today. She was honored by President Clinton for her work.
Jo was a labor activist, public health activist, human rights activist, social justice activist, environmental activist and peace activist. She was unique in the history of our community and has been sorely missed. It is in her honor and to preserve her precious legacy that the Josephine Butler Nuclear Free Future Award is being inaugurated
Hilda Howland Mason exemplifies the spirit and substance of Josephine Butler's memory. Hilda's words speak
for themselves; "I started my working life as a teacher, counselor and assistant principal. I chose that profession
because I cared so much about children and families in our community."
Hilda was always a progressive voice for Justice and Peace on the Council. When virtually every other politician opposed it, Hilda was a strong proponent of Initiative 37(Proposition One) for nuclear disarmament and economic conversion. "Do we continue to spend hundreds of billions of dollars on weapons we can only hope will never be used, or do we use that fabulous wealth to build more schools - homes - hospitals - and promote more meaningful careers for our young people? A strong vote in favor of Initiative 37 will send a message that the voters of the District favor serious commitment to a less dangerous, more humane world." Because of dedicated people like Hilda, Initiative 37 passed resoundingly.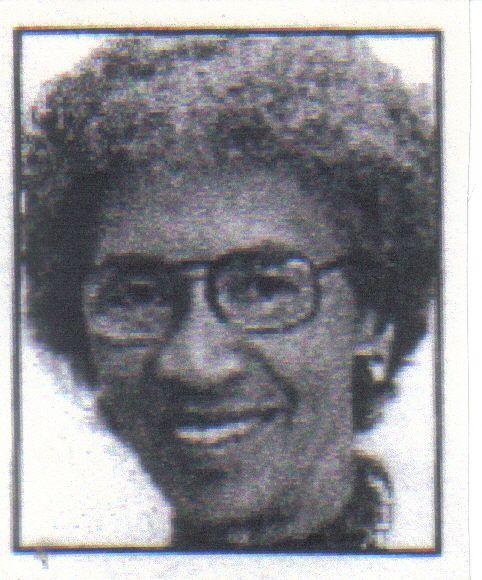 The Hiroshima/Nagasaki Peace Committee of the National Capital Area is indeed proud to award Hilda Howland
Mason the Third Annual Josephine Butler Nuclear Free Future Award.