---
PETITION
TO THE LEGISLATORS OF ALL
NUCLEAR WEAPONS POWERS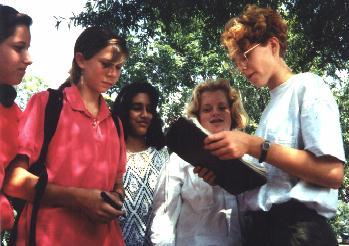 ---
We, human beings threatened with and burdened by nuclear weapons, HEREBY call upon the Legislatures of the United States and ALL NUCLEAR WEAPONS POWERS, to jointly codify the following commitments:
(l) Disable and dismantle all nuclear warheads and refrain from replacing them with any weapons of mass destruction at any time;

(2) Use recent annual levels of nuclear weapons program resources to -

(a) Convert all nuclear weapons industry employees, processes, plants, and programs smoothly to constructive, ecologically beneficial peacetime activities, including strict control of all fissile material and radioactive waste; and

(b) Fund human and infrastructure needs, including development and deployment of sustainable carbon-free and nuclear-free energy sources, health care, housing, education, agriculture, and environmental restoration, including long-term radioactive waste monitoring;

(3) Enter into vigorous, good-faith efforts to eliminate war, armed conflict, and all military operations; and

4) actively promote policies to induce all other countries to join in the commitments described in this subsection to create a more peaceful and secure world.
---
If you'd like more information, draw an arrow (-->) to your name. Print legibly, please!
NAME, ADDRESS, CITY, STATE, ZIP, COUNTRY, TELEPHONE, E-MAIL
===========================================================================

___________________________________________________________________________________

___________________________________________________________________________________

___________________________________________________________________________________

___________________________________________________________________________________

SEND SIGNED PETITIONS TO:
PROPOSITION ONE COMMITTEE
PO Box 26, Tryon, NC 28782, USA
Phone/Fax: 202-210-3886
Email: et@prop1.org | http://prop1.org