For the most part, however, the Serbs focused on equating the US with Nazi Germany,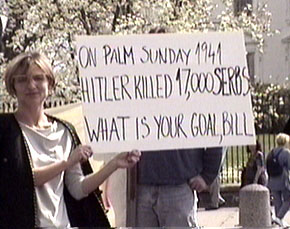 alluding to the Nazi bombings during World War II.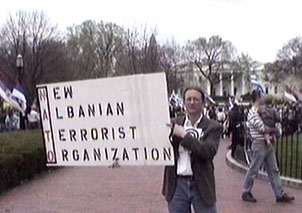 They complained about NATO support for alleged Kosovar Albanian terrorism.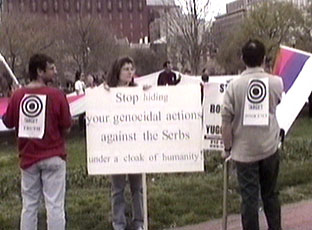 Many Serbs said that they had stood up to, and prevailed against, the fascism of Hitler's Germany, and that they were prepared to give their lives before giving in to NATO's neo-fascism.




NATO Targets?
"Even if we can't defeat the fascist aggressor," they claimed, "as before, we will die before we surrender."

---
BACK
---