THE COMING TOGETHER OF THE BODY OF CHRIST

AN OPEN AIR REVIVAL AT LAFAYETTE PARK
1-4 p.m. Saturday, April 3, 1999
COME OUT AND PRAISE THE LIVING GOD AND HIS RISEN SON!!
OUR TIMES CALL FOR REVIVAL!!
WE WELCOME ALL TO LAFAYETTE PARK TO LIFT UP THE NAME OF THE LORD IN A DAY OF PRAYER AND PRAISE ON THE EVE OF THE GREATEST EVENT IN THE HISTORY OF HUMANITY, THE RESURRECTION OF OUR LORD AND SAVIOR
FELLOWSHIP WITH THE SPIRIT OF A NEW AWAKENING OF THE BODY OF CHRIST, FOR WE ARE ALL MEMBERS OF THAT SAME BODY BUT NOT ALL THE SAME PART.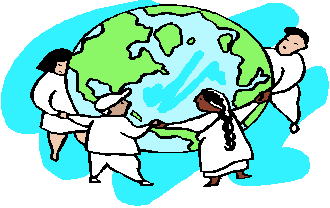 A PRAYER IN A HOUSE NOT MADE WITH HANDS, TO GIVE THANKS FOR ALL THE WONDERFUL GIFTS GOD HAS BLESSED OUR LIVES WITH AND A HOPE OF UNITY TO END THE SUFFERING OF OUR SISTERS AND BROTHERS OF HIS CREATION.
AS ALL GOD'S CHILDREN ARE SPECIAL TO THE FATHER THAT LOVES THEM. SO WE MUST LIFT UP OUR VOICES IN PRAYER, SO WE, THROUGH HIM, CAN HEAL THE WOUNDS OF THE WORLD AND SERVE THE LIVING GOD