washingtonpost.com
U.S. Park Police Commander Accused of Indecent Exposure
Thursday, March 21, 2002 Washington Post; Page B04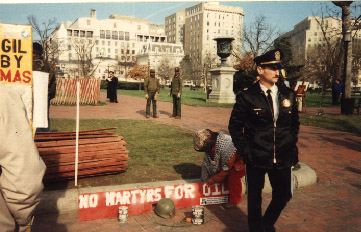 A veteran U.S. Park Police commander who once headed the agency's San Francisco field office was arrested last week for allegedly exposing himself in a Montgomery County park, authorities said.
Maj. Hugh Irwin, 56, turned himself in after the Maryland-National Capital Park Police tracked him down based on a citizen complaint, said Sgt. Robert Mehl, an investigator with the Maryland agency.
On March 12, a woman called police to describe a man who allegedly exposed himself to her at Cabin John Regional Park. She gave them the license plate of the car the man drove away in, Mehl said.
The tag number of the private car led them to Irwin. He was released after being booked for indecent exposure. A court date is scheduled for next month, Mehl said.