[Note: about 60 people came. See Peace Park Current Events.]
COME TO THE WHITE HOUSE!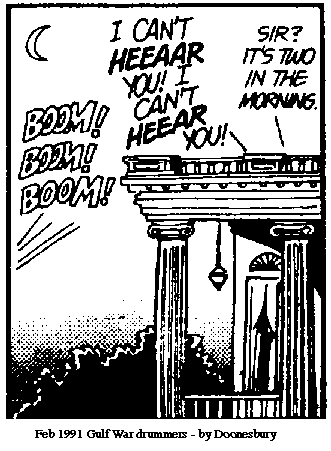 Sunday, June 3, 2001
noon to ?????
Lafayette (Peace) Park
1601 Pennsylvania Avenue NW Washington DC
CELEBRATE
the 20th Anniversary
of the Anti-Nuclear Vigil
outside the White House
SPEAK
about FREEDOM
from nukes...
and wars...
and police state tactics
BRING ... drums, signs, banners, literature, food ... FRIENDS
LEARN about Proposition One
the "Nuclear Disarmament and Economic Conversion Act"
PREPARE to LOBBY the upcoming week or later
CHECK OUT our website: http://prop1.org
(award-winning "top information site")
Call (202) 462-0757
or e-mail prop1@prop1.org
if you want more information
and to let us know you'll be here