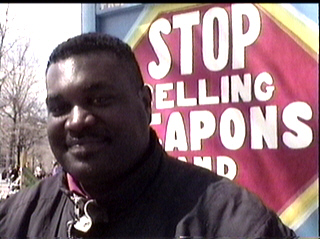 Fred Anderson
Peace Park Poet
Since Winter, 1999
The President's Neighbors
This place is really blooming,
protests filling the air.
Will our elected officials ever care
about the mounting problems,
and solve them? Do they dare?
Peace Park is one big freedom of information tree,
full of knowledge for everyone to hear and see.
The vigil is here night and day.
Peace can be our only victory.
When nuclear weapons are destroyed and taken away,
then all the children of the world will have a safe place to play.
---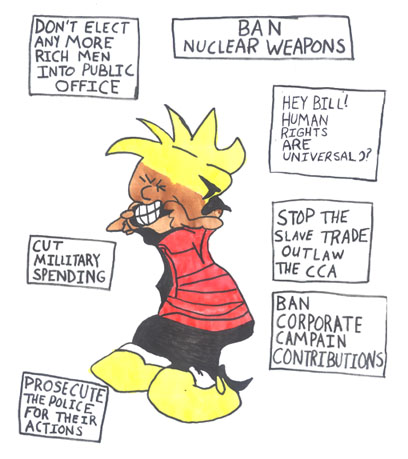 ---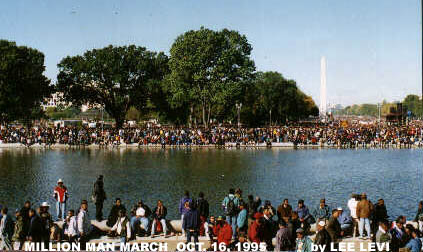 Fall Away
I wish
I could fall away from the world.
That is not the way out.
Could be a bullet in the head
But what good would I be to others DEAD

I wish
I could fall away from the world.
So for now just to relieve the tension
I'll scream and shout.
Don't lend me your ear
because what I feel
I care not to mention.
All my troubles only God can heal.
If I could fall away from the world
it would only catch me.
---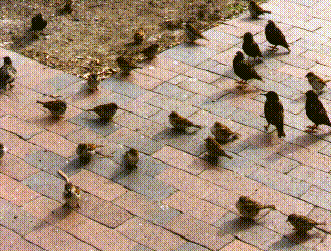 Little Bird
Little bird
you have come to roost at my feet
but I have nothing for you to eat.
But just having to share my space
puts a warm smile on my face
little bird.
Little bird,
Jesus said we cannot live on bread alone
but to be filled with his word will strengthen every bone,
little bird.
Little bird,
if you were ever to fall from the sky
hit the ground and die
oh how my heart would flutter and cry.
---
Lafayette Square
The sun rises its rays of life illuminate the Earth beneath my feet.
The yellow flowers complement the green shades of grass
that surrounds them.
Joggers run by absorbing all the goodness of the air,
the breeze gives the sobering cherry blossoms such a unique tone,
as the squirrels playfully tango to the music of the birds singing,
in thanks to another beautiful day ...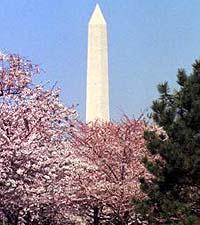 in spite of the unhuman evils
across the street
preying upon the fears of reality.
---
Peace Park Current
Vigilers and Friends
Home