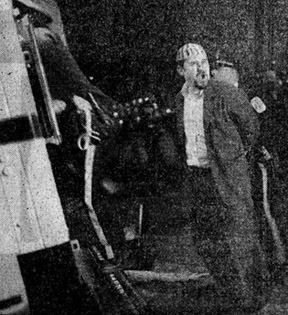 9 Arrested In Protest at White House
Thursday, December 17, 1998; Page A35 - Washington Post
Nine people were arrested by U.S. Park Police near the White House during demonstrations yesterday evening against the U.S. assault on Iraq.
Police said that 60 to 80 demonstrators had sat down on the sidewalk and that eight were charged with participating "in a stationary demonstration, which is in violation of the Code of Federal regulations" when they failed to move.
The ninth, described as "an individual associated with" the demonstrators, was charged with simple assault on a "person in Lafayette Park [who was] demonstrating in support of the President and the military action," according to a Park Police news release.