THE SUNDAY STAR WASHINGTON D.C.
MAY 29 1938 - Part One.
Peace Pickets Hang Anti-War Signs on the White House Fence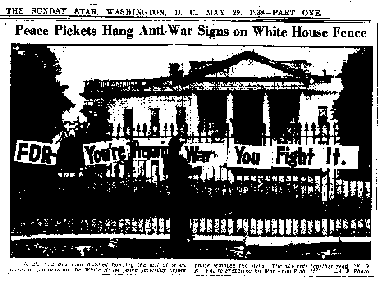 Hardly had this man [Norman Thomas] finished hanging the last of seven anti-war placards on the White House fence yesterday before police removed the signs. The placards together read "F.D.R. --You're Preparing For War--You Fight It."
--A. P. Photo.
---